Market research with passion and green soul
Since 2008, Dr. Sandra Gärtner has been advising many well-known medium-sized companies, corporations and agencies under
mediaresearch42
.
Based on a solid education in media science, 23 years of experience in market and media research on the marketer, publisher and agency side, as well as a broad network of customers and experts, the founding of GreenAdz complements their passion for the people behind "Big Data": For the first time, with the respectful and unobtrusive approach of users via the GreenAdz icon and the tree donation as an incentive, there is an innovative way to connect this data with people on their customer journey to conduct BrandLift studies and website surveys, among other things. All GreenAdz studies therefore have an above-average participation rate and leave (potential) customers with a positive customer experience.
Asking users instead of measuring usage
"Digital marketing and the delivery of contacts to target groups is becoming more efficient – but also more complex – thanks to the latest technology. When it comes to brand communication with the people behind it, in my view the evaluation of the branding performance of advertising should not be forgotten alongside the mechanization and focus on performance metrics. The communication performance of more than 99 percent of the view contacts of display campaigns is sold short by the one-sided view of ad server reporting, and most customers of web analytics tools know the access figures to the last corners of their website, but cannot tell how their target group is structured, what they think about their brand and what they expect from their products. With GreenAdz, we want to bridge the gap between making the communication performance of online advertising visible to users, understanding and optimizing its cause-and-effect relationships, and generating customer insights – by asking target groups about their customer journey, not just measuring it."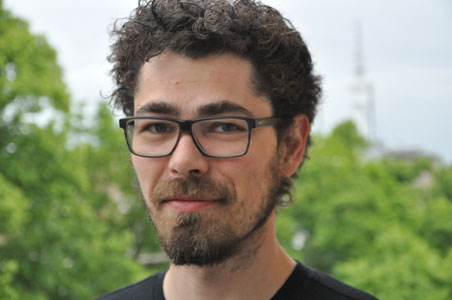 John Sasse is the 'technical head' of GreenAdz. Born in 1978, software architect and IT consultant for Capgemini sd&m, Gruner + Jahr and various startups during the first new economy wave in the 2000s, he has been working independently as an IT technology consultant for well-known clients since 2010.
Shaping the transformation of digital marketing
Based on the knowledge of how to convert IT architectures for large customers with more than 10,000 employees to web-based systems, GreenAdz now follows with the development of its own technology product for the large online advertising market. "It is extremely exciting to accompany the revolution of digital marketing with a novel technology product. With GreenAdz, we are creating a second layer in the measurement of online advertising success by aiming to establish novel user-centric metrics in the market, complementing existing performance-driven KPIs. We are curious to see how many advertisers get involved in taking a look under the surface of the water and discovering the extent to which their online communication is doing what it is supposed to do – to also come to the conclusion at one point or another that banners that click well don't necessarily have anything to do with good brand communication."
Friendly, sustainable, innovative – this is how our customers see us
Of course, we do not only survey our customers' target groups, but also our customers or website visitors on a regular basis.
The above WordleCloud illustrates the associations of our customers to the perception of GreenAdz (source: GreenAdz customer survey 2016/2017, n=51 cases and 147 attribute mentions supported) and brings our brand image visually to the point.